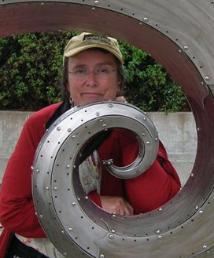 Dru Marchbanks grew up in Salina, Kansas her interest in jewelry was sparked by her grandfather, a geologist. Her childhood lapidary equipment included a rock tumbler and polishing tools. During high school, Dru learned the art of silversmithing. Dru's fascination with metalsmithing continued and she earned a degree in Art from Colorado College.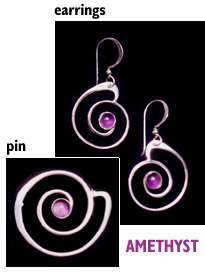 Over twenty years ago, in 1987, after spending several years in retail management, Dru launched her own metalsmithing venture; Designs By Dru.
Inspired by nature, I am drawn to simple organic shapes and forms to use in my designs. Most of my work is done using construction techniques, but I also utilize lost wax and sand casting.